Editor's note
It is my pleasure to announce the 2019 Spring edition of Spirituality Studies!
Here and now, in a single moment in the unrestrainable movement of time and space, at the beginning of its fifth year, the Spirituality Studies Journal brings to you a new bunch of articles, both scholarly studies and essays, in accordance with its mission to foster the awareness of the importance of spirituality in the academic as well as personal environments.
The current issue is full of symbolism. The cover itself is symbolic. It displays a renowned medieval English mystic Julian of Norwich and, at the same time, invites us to have a look not only inside the edition, but also inside ourselves.
I would like to invite you now to take the look – in both directions.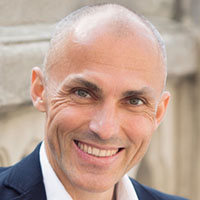 Cordially
Martin Dojčár
Blog
Gejza M. Timčák
Gejza M. Timčák
Newsletter